So, I'm working on putting together this little collection of art for the gigantic space on the wall surrounding our TV. . . . And, I've noticed lately that most of my favorite gallery walls seem to include at least one portrait of a mysterious person.
Domino
There's something about the quirkiness of a portrait that I like. That being said, I don't think you can hang just any person on your wall. There are some that make me feel like they're staring at me in a strange way, and others that just plain creep me out: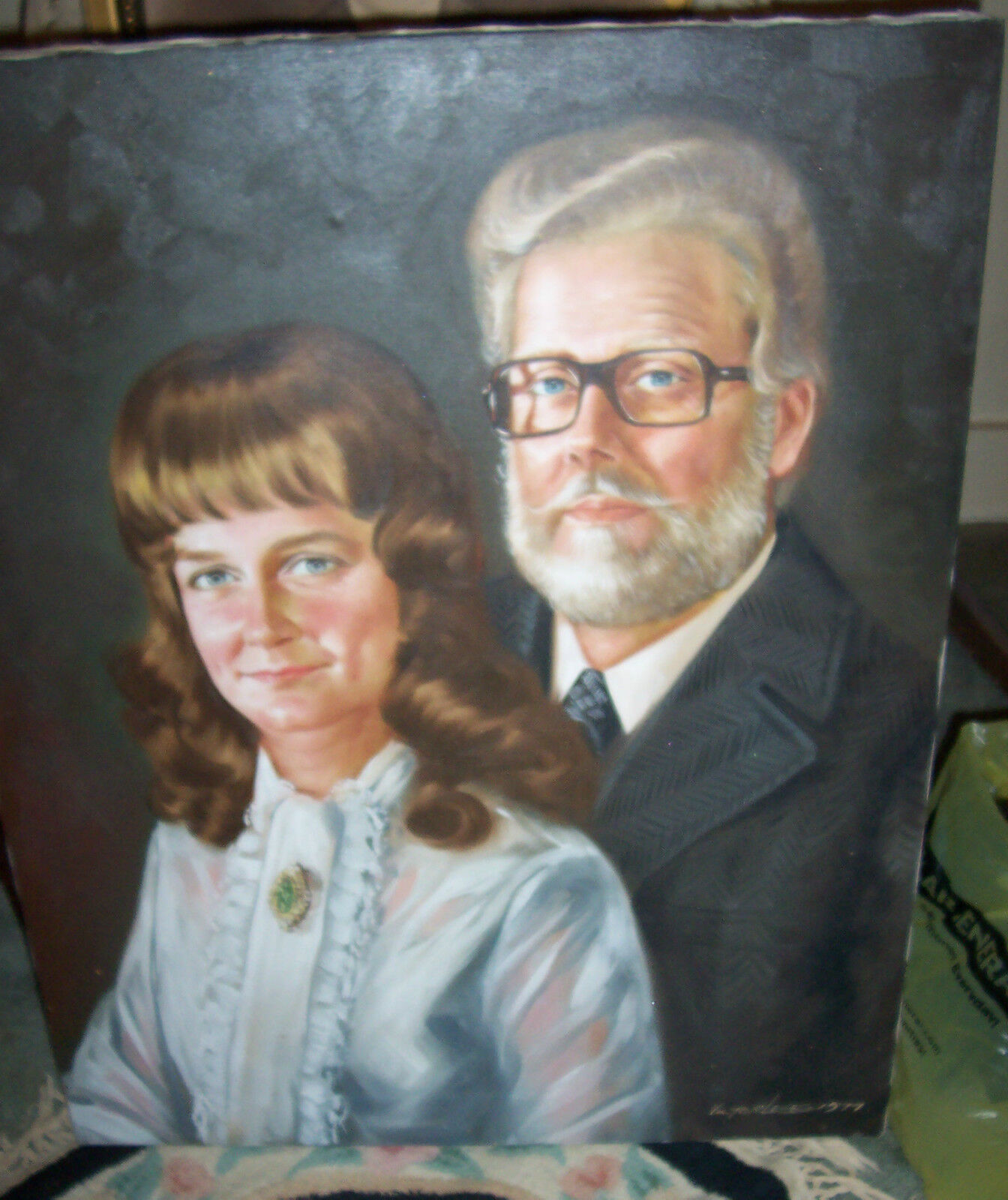 Know what I mean?
(In the case this couple doesn't give you the creeps, it's up for bid on Ebay. Sorry in advance if this happens to be any of your parents.)
So, back to my gallery wall. . . I've been a fan of Janet Hill's work for a while and decided that one of her portraits would be the perfect addition.
Meet Elspeth. And her turtledove.
She's glamorous--and a little mysterious—without being overly creepy. Isn't that what every woman strives to be? (And, her blue dress happens to work great with my living room.)
More on this wall (and the lamps) later. . .
Are you a fan of painted portraits (of people you don't know)?