I posted this question on my Facebook page a couple of weeks ago and got some really good feedback. I have several rooms in our home that I'm itching to tackle, but when I start reading about the process, it all seems overwhelming.
Our powder room is where I plan to learn the art of wallpaper removal first. It's a really small room with no windows and little lighting. Should be fun!
Ignore the fabric and paint samples pinned up above the sink. I keep playing around with different options; then, I remember I actually have to take down the wallpaper before I even think about any of that. The gold bamboo mirror is the same one I had in our entry at the last house, and I like the way it works with the pedestal sink.
I was considering getting one of these steamers—about a $50 investment, which isn't too bad considering how much wallpaper we have to take down around here. I've heard good and bad things about these. Here's one review I found via Pinterest.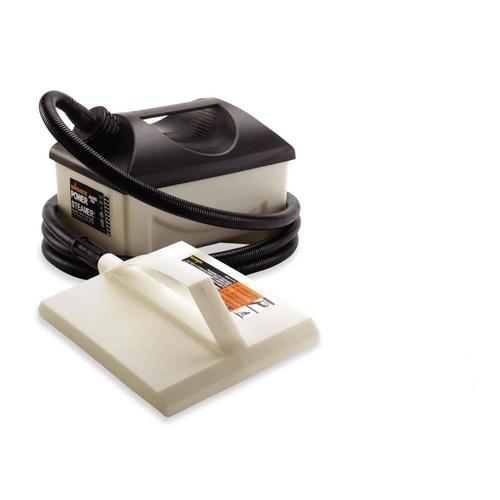 But, on Facebook, several commenters said that a spray bottle of water and fabric softener works like a charm. Another blogger swears by this concoction:
image: Notes From the Heartland
Help! What are your best wallpaper removal tips? And, how long is this going to take me??