Do you feel like papers take over your life—and more importantly, your countertops? It doesn't seem like I can ever a good handle on the amount of papers my kids bring home from school or the artwork they make when they're here.
I was browsing through Milk and Honey Home this morning when I saw this:
Milk and Honey Home; photography by Jennifer Kesler
I love the numbered bins. I can just picture five hanging in my hallway. . . or laundry room. I emailed Julie to ask where she found them. She actually bought them for one of her clients at the Mart in Atlanta (these are made by Aiden Gray), but tipped me off that Restoration Hardware Baby & Child carries something similar: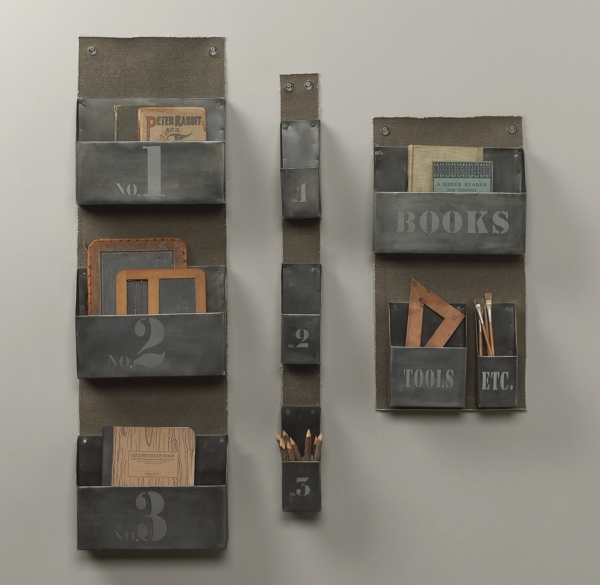 How do you tackle the paper piles in your house?
PS—For all of those who leave comments. . . you should pop over to Cassie's blog for this great tip on how to make sure your Blogger profile is set up so that you can receive email responses. There are so many of you who I would love to respond to, but can't because of the way your profile is set up :(